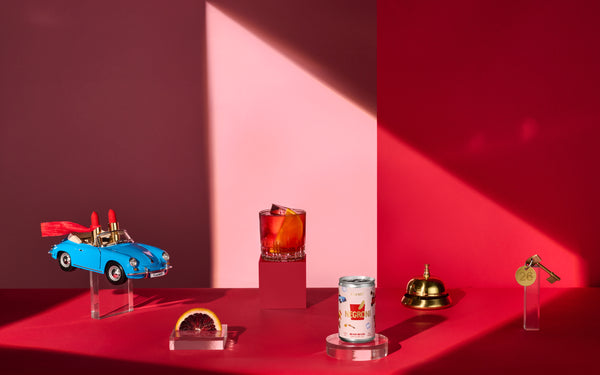 You must be 18 or over to purchase or collect alcohol. Curatif supports the Responsible Service of Alcohol. ID will be checked upon pick up of your order.
Curation of the world's greatest cocktails requires an unending pursuit of the finest spirits, and liqueurs from around the globe. To create this classic Negroni in the Italian style we sourced Mancino Vermouth, a wonderfully balanced vermouth made in the old method, along with Gold Medal awarded Never Never Distilling Co's Triple Juniper Gin, whose poignantly botanic notes pair perfectly with the iconic Campari flavour profile. 

 Curatif's Never Never Distilling Co Negroni is a masterclass in balance, a perfectly blended homage to the monarch of classic Italian aperitifs. The unmistakable, irreplaceable bitter orange profile of Campari - without which a Negroni may not be made - acts perfectly as the foundation for the elegant and refined Mancino Vermouth Rosso, created by superstar bartender Giancarlo Mancino, to flex it's complexity borne of the 38 botanicals employed in it's creation. The sweetness and luxury of Mancino's Vermouth is tempered by the inclusion of juniper elements, which are matched and elevated perfectly by Never Never Distilling Co's multi Gold Medal winning Triple Juniper Gin, whose length and complexity brings together an incredible harmony of depth, texture, balance, and flavour to create an unparalleled Negroni. 
The colour: Bright and vibrant, luminescent cherry-red in the glass.
The nose: Intensely aromatic, with aromas of red berries and brushed pine mingling with warm wooded spices.
The taste: Rich and luxurious, notes of juniper and bitter orange are tempered by earthy angelica root and lengthened by pepperberry spice.
The finish: Viscous and mouth-filling, the finish is long and full flavoured.
Master - 2022 Spirits Business RTD & Premix Masters

Gold - 2022 International Wine and Spirits Competition 

Silver - 2022 SIP Awards 

Silver - 2021 World Premix Awards
The policy relates to products purchased via www.curatif.com and not through any retail outlet. If your return or refund request is for a product purchased from any Australian retail outlet please refer to their terms and conditions.
Our Returns Policy includes the rights you have under the Australian Consumer Law (see below) and provides you with additional benefits in addition to those rights, because your satisfaction is important to us.
Your rights under the Australian Consumer Law:
Our goods come with guarantees that cannot be excluded under the Australian Consumer Law. You are entitled to a replacement or refund for a major failure and for compensation for any other reasonably foreseeable loss or damage. You are also entitled to have the goods repaired or replaced if the goods fail to be of acceptable quality and the failure does not amount to a major failure. - If in the event your purchase is faulty, damaged, wrongly described or breaches a consumer guarantee we will cheerfully refund your money or exchange the product upon presentation of your proof of purchase. If your purchase incurred a delivery fee, then we will cover the cost of delivery for the return if Curatif is at fault. That is, if the wrong product is delivered, there is a fault with the product (including any damage caused in transit) or Curatif has breached a consumer guarantee. In all other circumstances, including change of mind, the delivery charge will be deducted from the refund to the customer.
The fastest way to obtain a refund or exchange is to contact us curatif@curatif.com where one of our team will be able to assist you immediately.
Proof of purchase must be provided to obtain a refund/exchange and the product must be in a saleable condition. Saleable condition is defined as: - Within its use by or best before date.
Packaging is not damaged and in original condition.
No heat damage
In the event that your product must be returned to our fulfilment centre, please allow 2-3 business days for your refund to be processed after the product has been received at the fulfilment centre. You agree that you cannot change or cancel an order after it has been placed. If you wish to change or cancel your order please contact our Customer Service Team as soon as possible curatif@curatif.com. Every attempt will be made to accommodate your request, however unfortunately no guarantee can be given once an order has been placed. If we agree to you changing or cancelling your order after it has been placed, we may do so subject to you providing proof of purchase, to the ordered products being in their original condition and packaging and to you agree to pay an amount we request on account of our reasonable costs of processing the change or cancellation. If your order has already been processed, you may still be able to return your order, which can be done easily via Australia Post. Our Returns Address is:

Curatif Operations Pty Ltd
284B Ingles St
Port Melbourne VIC 3207
AO

Perfection in a can

I loved Curatif's Tommy's Margaritas as soon as I met them. And now Never Never Negronis have joined the club. Perfectly balanced with all the wonders you want from a bartender-made negroni without leaving the house. No wonder Curatif are award winning. I treated myself to 24 for my birthday! My new favourite ❤️

Taste

Rated 5.0 on a scale of 1 to 5

C

Curatif

35 seconds ago

Happiest of birthdays to you Angela!
We are so glad you are part of the community! We've gifted some Aspire Rewards points as a belated birthday present.

Blood orange

I mix a little freshly squeezed blood orange into this cocktail- just gorgeous

Taste

Rated 5.0 on a scale of 1 to 5
Reviews Loaded
Reviews Added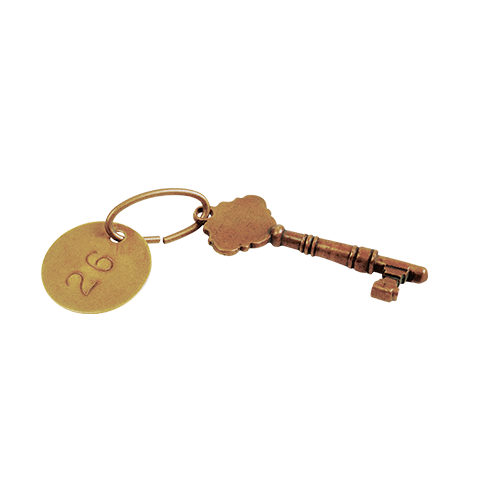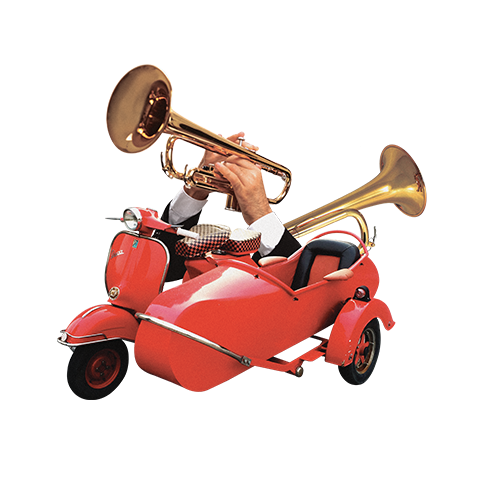 Never Never Distilling Co – Triple Juniper Gin
Distilled by twice awarded World's Best Distiller Tim Boast and the team at Never Never Distilling Co in the picturesque McLaren Vale in South Australia, Triple Juniper is perfectly poised as a mouthful of delectable juniper and botanic elements.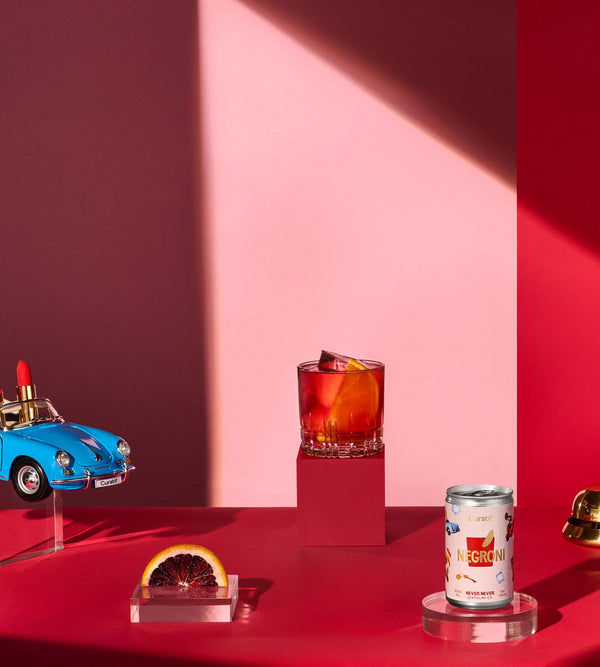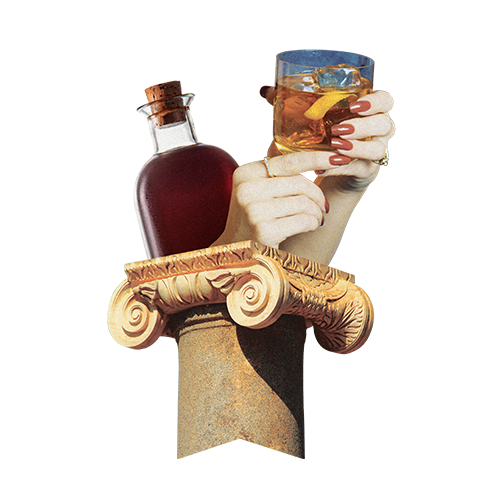 Soda? Not for me thanks.
The Negroni has a special place in our hearts over at Bar Curatif, we launched in Australia during Negroni Week 2019, which was the 100 year anniversary of the Negroni. We would have loved to be in the bar at Café De Castille back in 1919 when Count Negroni famously requested that his Americano cocktail be elevated by the removal of soda water and the inclusion of gin, creating what has gone on to be arguably the world's most famous cocktail.
Collaboration with the world's best spirits
Created in Australia
100% Natural Ingredients from around the world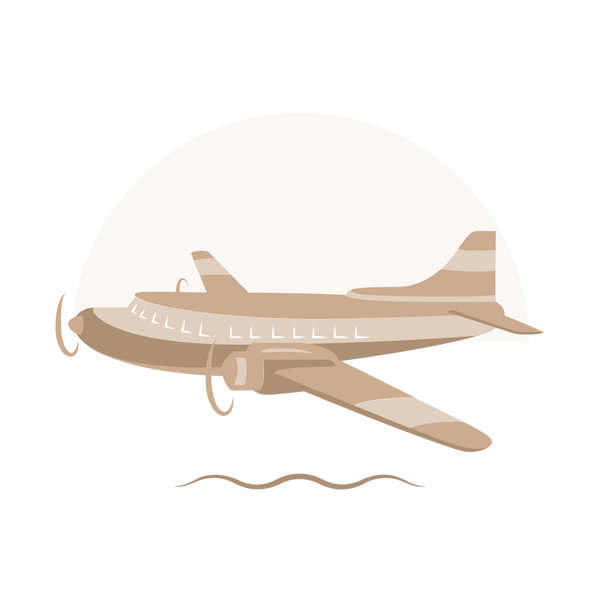 Fast & free shipping
We ship all of our packages conveniently overnight using Express Post, and when you spend over $75 your cocktails will be sent totally free of charge.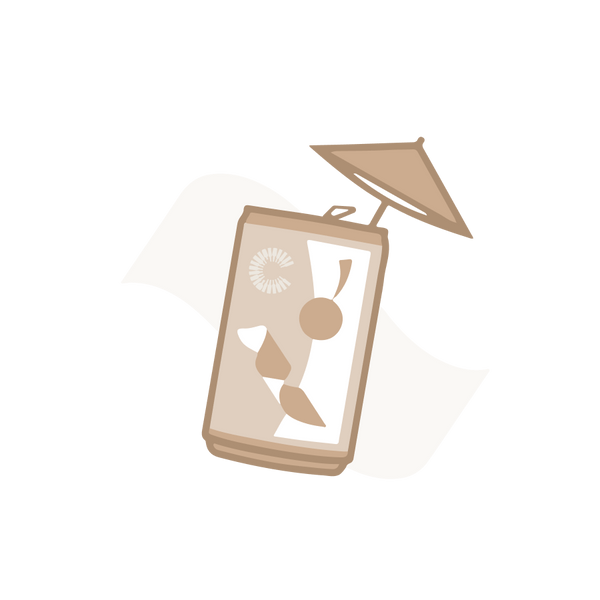 Convenience
Impeccably crafted cocktails, ready to serve, sip, and savour.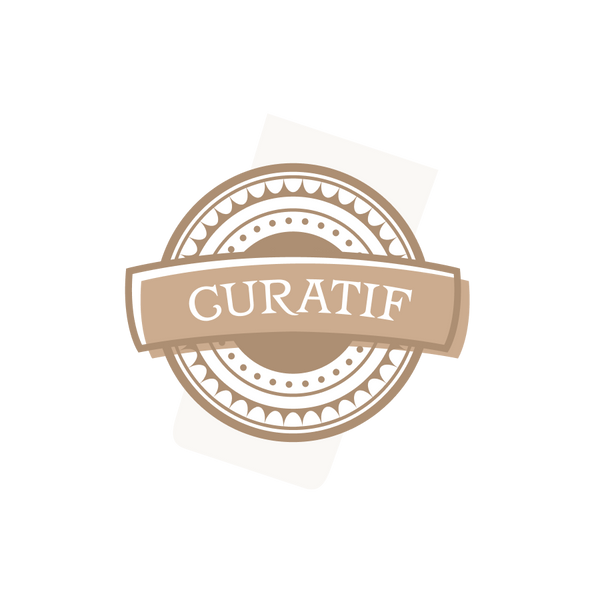 Quality
We partner exclusively with the world's best spirits, liqueurs, and bars to create world class cocktails. In cans.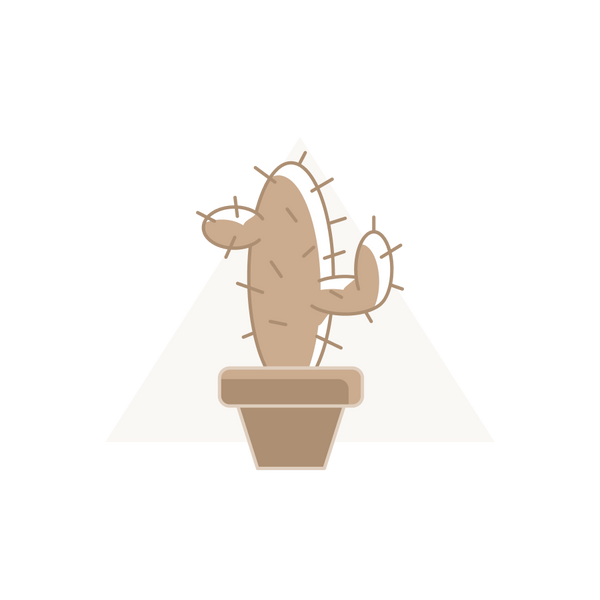 Sustainability
All of our packaging is recyclable, and mostly made from recycled products. Aluminium cans are infinitely recyclable.