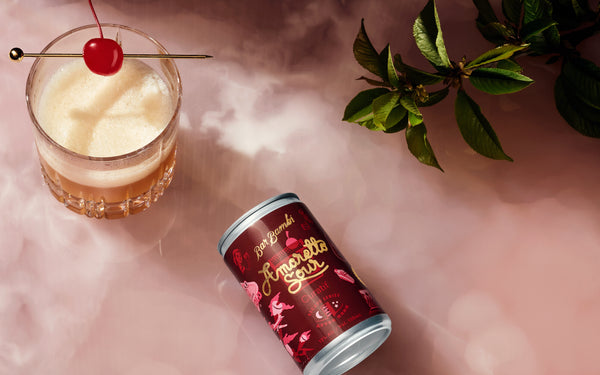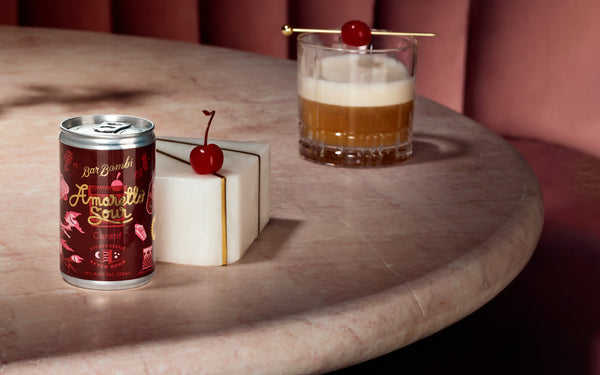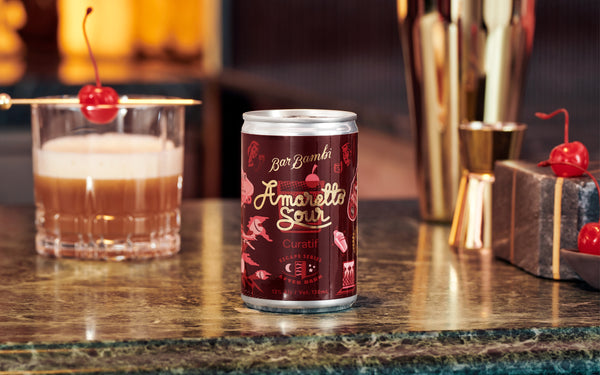 You must be 18 or over to purchase or collect alcohol. Curatif supports the Responsible Service of Alcohol. ID will be checked upon pick up of your order.
Timeless cocktails take time – which is why we spent over a year perfecting our Amaretto Sour to ensure that you'll only need seconds (and thirds). The nose is unmistakable, irreplaceable marzipan that delights and invites no matter how many times you return to the glass. The first sip is mouth-filling almond, chased by a perfectly lip-pursing lemon sour complimented by a comforting sweetness that sweeps the palate in a wave of familiarity. The combination of sweet and sour is blissfully balanced and playfully poised. A staple at all of the greatest parties, make it one of yours.
We collaborated with our great friends at Bar Bambi - the latest creation from Australian nightlife royalty Nick and Dan Russian whose iconic Eve Bar hosted some of the world's best known stars during it's ten year tenure as the hottest nightclub in the country – to bring this drink to life. A Curatif X Bambi Amaretto Sour elevates you to VIP status, straight past the queue, and into your own private lounge – no matter where you are.
2023 SIP Awards - Double Gold
2023 SIP Awards - Consumer Choice Award
2023 San Francisco World Spirits Competition - Double Gold
2023 Dan Murphy's Decoded - Winner
2023 The Spirits Business RTD & Premix Masters - Gold

2022 The Spirits Business RTD & Premix Masters - Gold
2022 SIP Awards - Gold
2022 SIP Awards - Innovation Award
2022 San Francisco World Spirits Competition - Gold
2022 International Wine and Spirits Competition - Silver

2021 Spirits Business RTD & Premix Masters - Gold
The policy relates to products purchased via www.curatif.com and not through any retail outlet. If your return or refund request is for a product purchased from any Australian retail outlet please refer to their terms and conditions.
Our Returns Policy includes the rights you have under the Australian Consumer Law (see below) and provides you with additional benefits in addition to those rights, because your satisfaction is important to us.
Your rights under the Australian Consumer Law:
Our goods come with guarantees that cannot be excluded under the Australian Consumer Law. You are entitled to a replacement or refund for a major failure and for compensation for any other reasonably foreseeable loss or damage. You are also entitled to have the goods repaired or replaced if the goods fail to be of acceptable quality and the failure does not amount to a major failure. - If in the event your purchase is faulty, damaged, wrongly described or breaches a consumer guarantee we will cheerfully refund your money or exchange the product upon presentation of your proof of purchase. If your purchase incurred a delivery fee, then we will cover the cost of delivery for the return if Curatif is at fault. That is, if the wrong product is delivered, there is a fault with the product (including any damage caused in transit) or Curatif has breached a consumer guarantee. In all other circumstances, including change of mind, the delivery charge will be deducted from the refund to the customer.
The fastest way to obtain a refund or exchange is to contact us curatif@curatif.com where one of our team will be able to assist you immediately.
Proof of purchase must be provided to obtain a refund/exchange and the product must be in a saleable condition. Saleable condition is defined as: - Within its use by or best before date.
Packaging is not damaged and in original condition.
No heat damage
In the event that your product must be returned to our fulfilment centre, please allow 2-3 business days for your refund to be processed after the product has been received at the fulfilment centre. You agree that you cannot change or cancel an order after it has been placed. If you wish to change or cancel your order please contact our Customer Service Team as soon as possible curatif@curatif.com. Every attempt will be made to accommodate your request, however unfortunately no guarantee can be given once an order has been placed. If we agree to you changing or cancelling your order after it has been placed, we may do so subject to you providing proof of purchase, to the ordered products being in their original condition and packaging and to you agree to pay an amount we request on account of our reasonable costs of processing the change or cancellation. If your order has already been processed, you may still be able to return your order, which can be done easily via Australia Post. Our Returns Address is:

Curatif Operations Pty Ltd
284B Ingles St
Port Melbourne VIC 3207
Spectacular cocktail.

I love this so much. It's perfect.

LA

Delicious

How can a cocktail in a can taste so good! I never believed it until I tried for myself! Great job, this takes Friday night drinks to another level! Superb!

C

Curatif

3 weeks ago

Thanks Lisa, love hearing these reviews! Welcome to the Curatif community.
Reviews Loaded
Reviews Added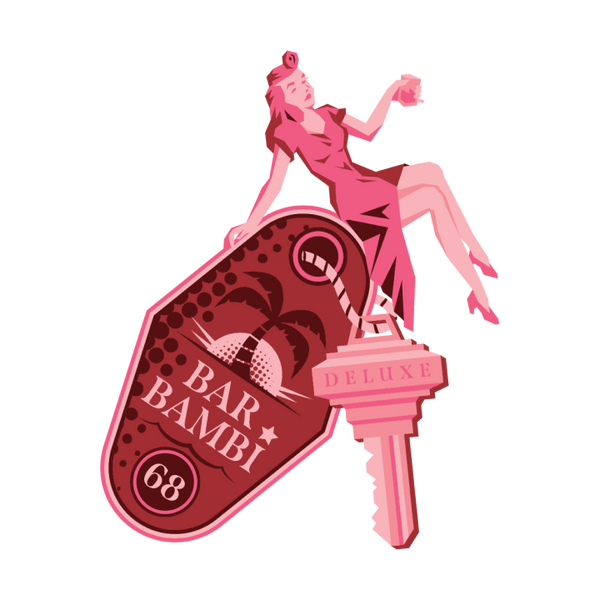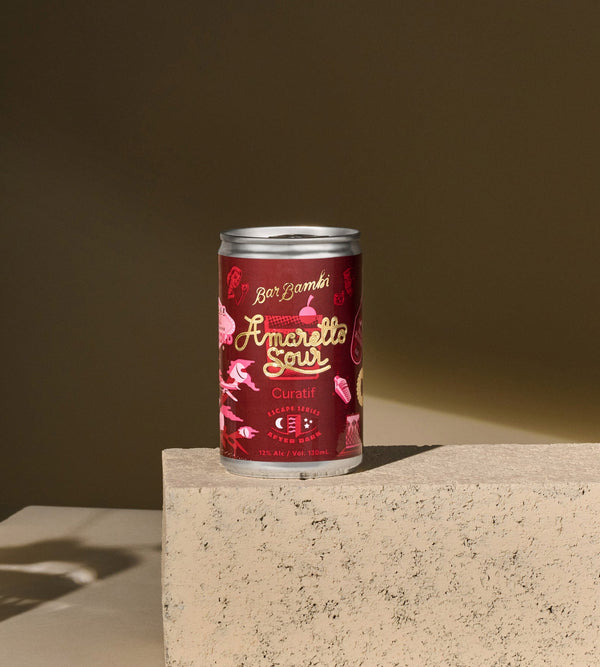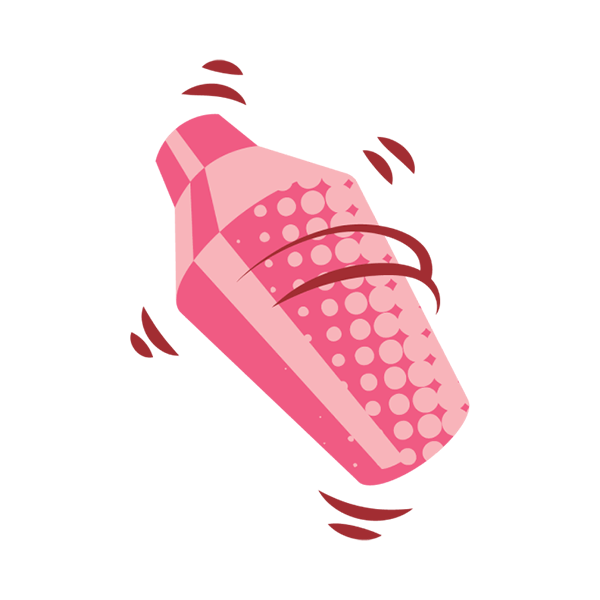 Disaronno Amaretto and the invention of the Amaretto Sour
In the early 1970s, Di Saronno Amaretto was trying to gain traction in America. America had a vibrant cocktail scene, and the local Italian American community was enthusiastic for more quintessentially Italian liqueurs to be imported. Taking direction from the wildly popular whiskey sour, Saronno published and promoted its own sour – the Amaretto Sour, including Saronno Amaretto, fresh lemon juice, simple syrup and an egg white.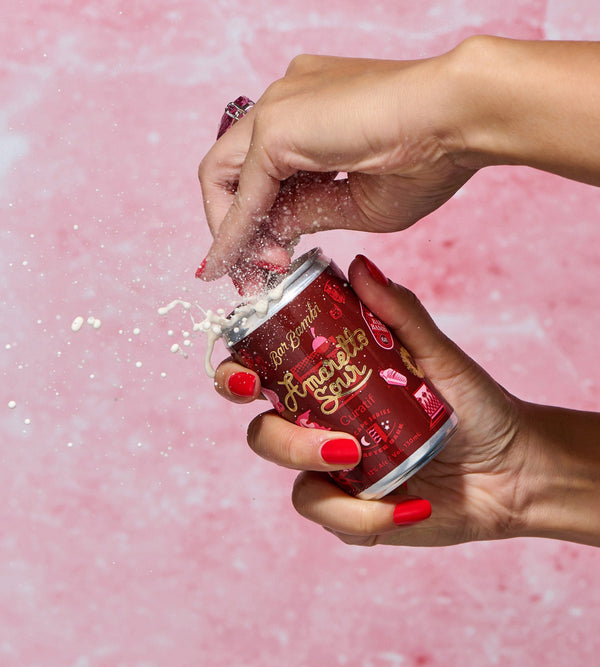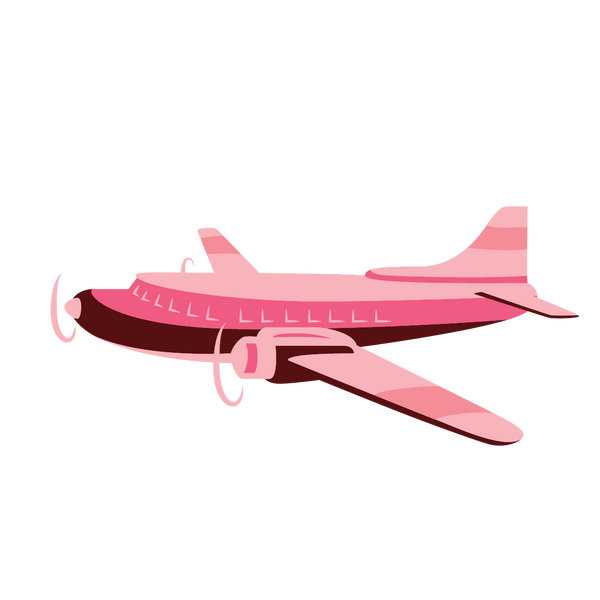 Bar Bambi – Vegas inspired hospitality
There is only one place in Melbourne to see and be seen for a night of unbridled dinner and dancing. Founded by legendary hospitality brothers, Daniel and Nick Russian, at the end of 2021, Bar Bambi plays host to inspired Italian dining, live music, dancing, and of course incredible cocktails.
Collaboration with the world's best spirits
Created in Australia
100% Natural Ingredients from around the world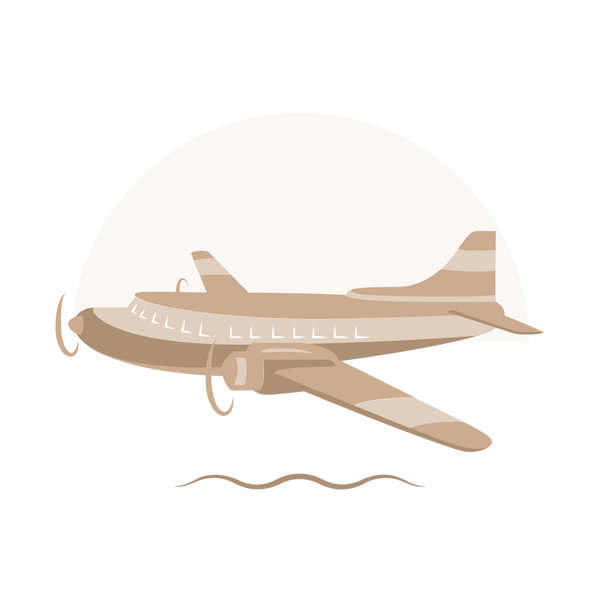 Fast & free shipping
We ship all of our packages conveniently overnight using Express Post, and when you spend over $75 your cocktails will be sent totally free of charge.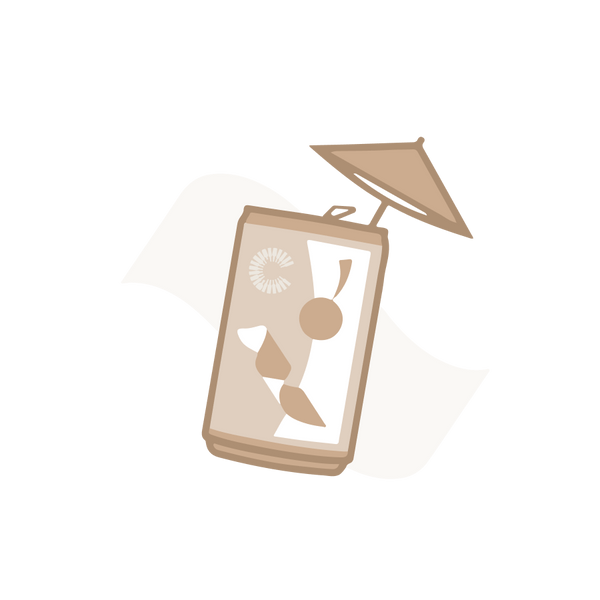 Convenience
Impeccably crafted cocktails, ready to serve, sip, and savour.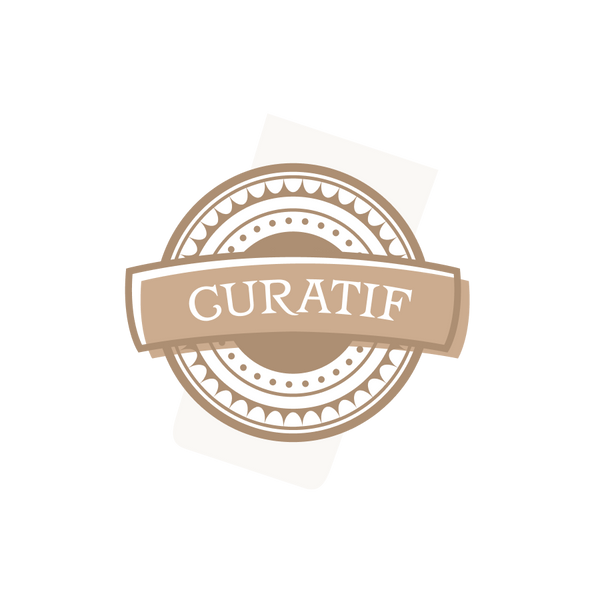 Quality
We partner exclusively with the world's best spirits, liqueurs, and bars to create world class cocktails. In cans.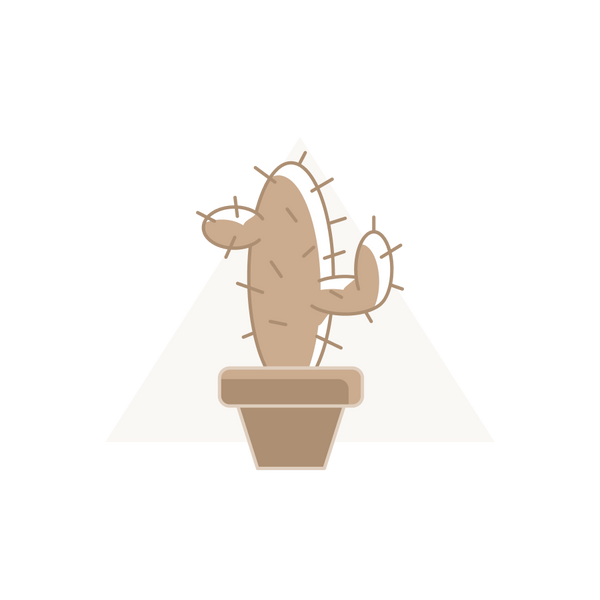 Sustainability
All of our packaging is recyclable, and mostly made from recycled products. Aluminium cans are infinitely recyclable.